The Bookshop in the Hills
Nestling between the Brecon Beacons and the foothills of the Cambrian Mountains and amidst spectacular scenery, you can find one of the best secondhand bookstores in the principality.
Our new telephone code and number is 01550 728 276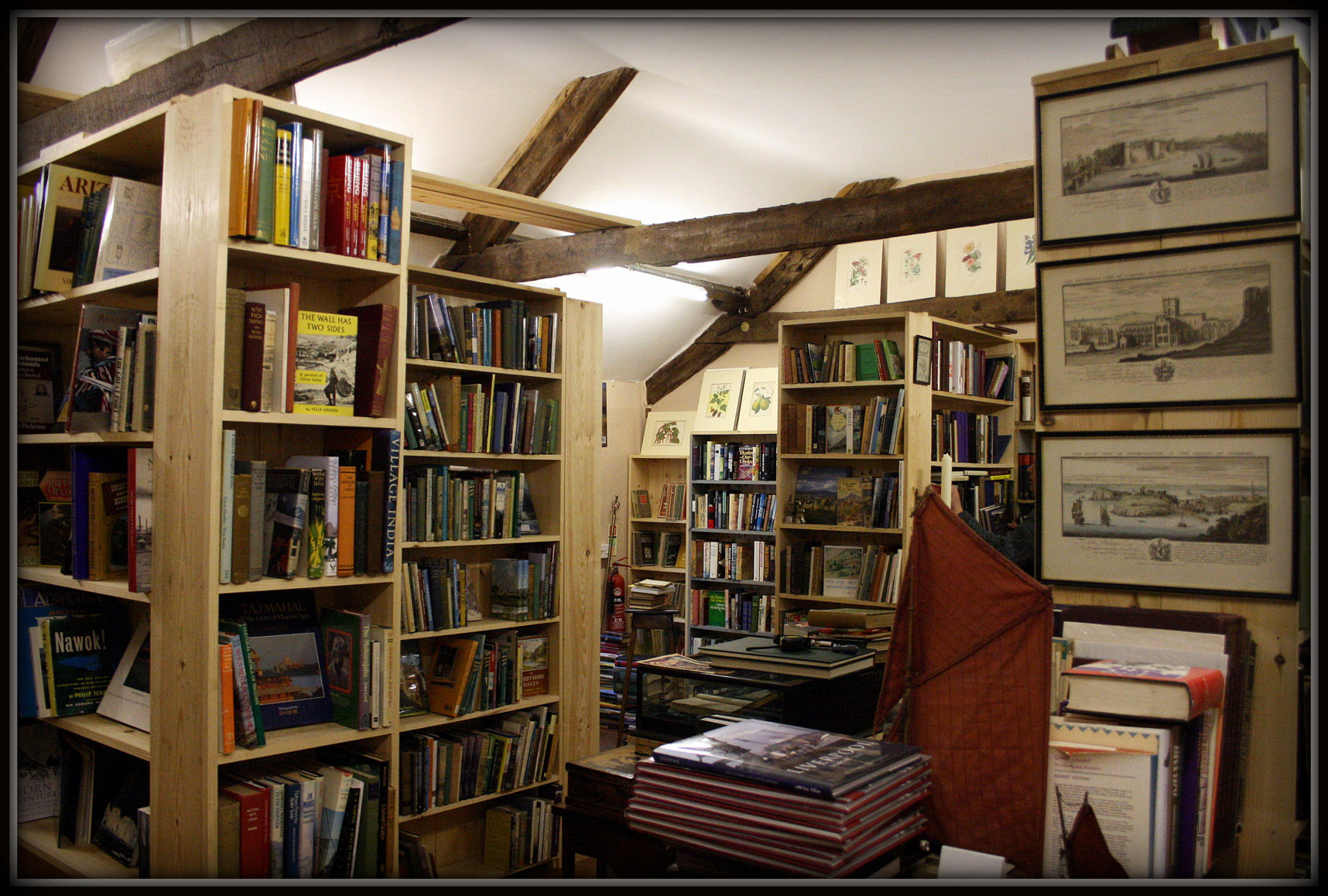 26,000 secondhand volumes covering all subjects - archaeology, architecture, art, biography, botany, ceramics, cookery, countryside, crafts, fiction, fishing, gardening, history, literature, nature, nautical, ornithology, philosophy, poetry, polar, railways, science, sport, theology, transport, travel, topography.  
On this website you can visit our virtual bookshop, browse, search and buy online. Use the Quick Search box to the left to bring up subject categories in our stock - try any of those listed above or any others you can think of. Make it as broad or narrow a selection as you choose. For example 'Nautical' might bring up 450 titles while 'Navy' would reduce it to 120. 'History' will return more than 4,000 while 'medieval' or 'Reformation' would further refine the search. 'Botany' or 'Gardening' would return a large number of books, 'orchids' or 'roses', less so.
To search for individual titles or by author or publisher click on the Advanced Search
SECURE ONLINE ORDERING with Free second class postage on all UK domestic orders 
Books to Sell?
We buy extensively at auction to ensure we always have a wide ranging and interesting stock. We also buy selectively from private collections.

If you have books to sell please contact us by email ([email protected]) telephone or post.