The Bookshop in the Hills
Now Closed to visitors during the current National Emergency. Please do visit us when current restrictions are lifted. Meanwhile you can still order books online, although there may be a period of short delay in processing your order.
Nestling between the Brecon Beacons and the foothills of the Cambrian Mountains and amidst spectacular scenery, you can find one of the best secondhand bookstores in the principality.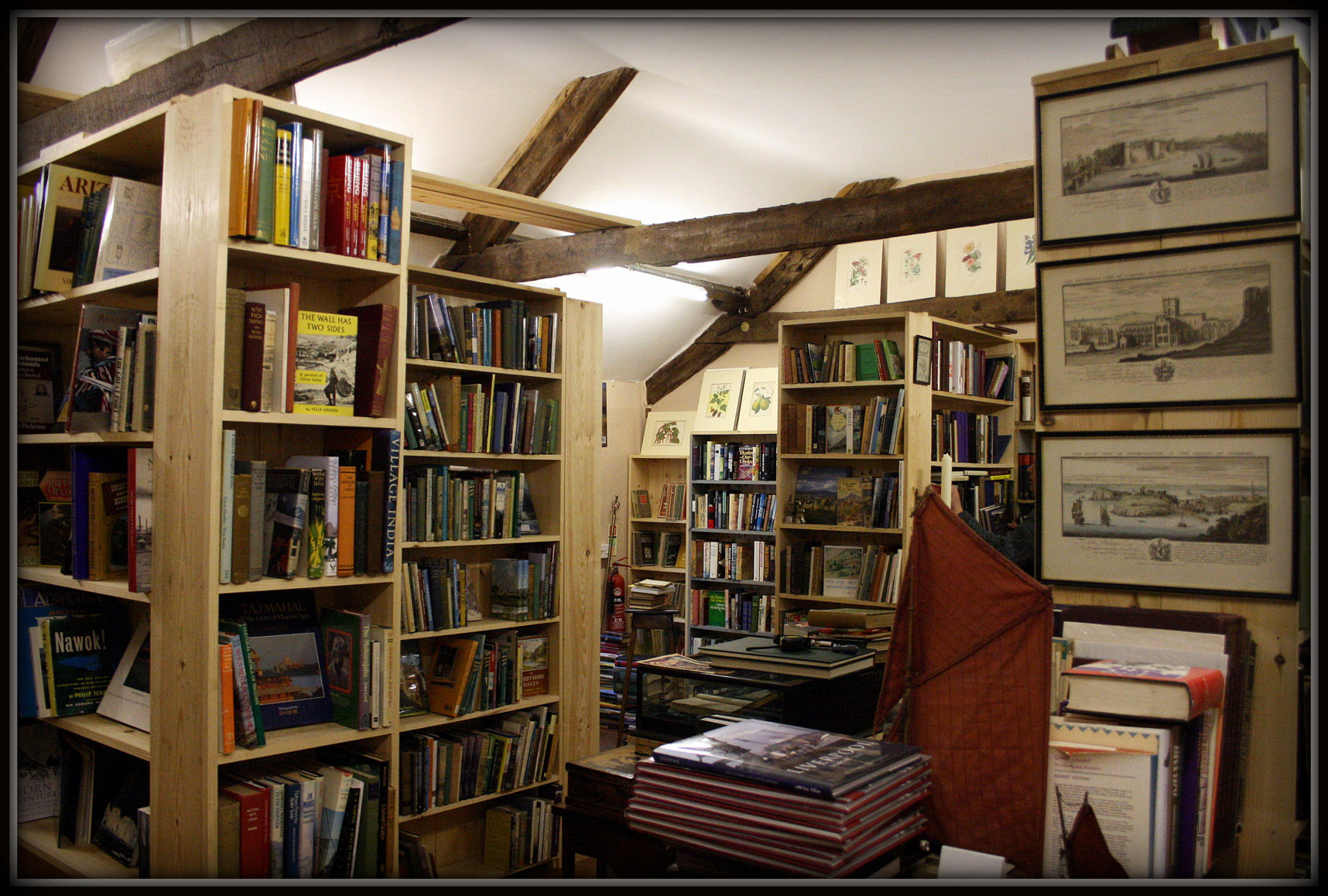 26,000 secondhand volumes covering all subjects - archaeology, architecture, art, biography, botany, ceramics, cookery, countryside, crafts, fiction, fishing, gardening, history, literature, nature, nautical, ornithology, philosophy, poetry, polar, railways, science, sport, theology, transport, travel, topography.  
On this website you can visit our virtual bookshop, browse, search and buy online. Use the Quick Search box to the left to bring up subject categories in our stock - try any of those listed above or any others you can think of. Make it as broad or narrow a selection as you choose. For example 'Nautical' might bring up 450 titles while 'Navy' would reduce it to 120. 'History' will return more than 4,000 while 'medieval' or 'Reformation' would further refine the search. 'Botany' or 'Gardening' would return a large number of books, 'orchids' or 'roses', less so.
To search for individual titles or by author or publisher click on the Advanced Search
Ornithological Books
We have been fortunate this year in recording our first nightjar at Garreg Fawr, which adds to our growing list of nesting and visiting birds. Our swallows also returned in force to colonise our cart store and at least two calling cuckoos have taken up local temporary residence. We have also been fortunate in acquiring a large part of the book collection of well-know ornithologist, Bryan Sage. You can view many of these books by using the Quick Search Box to the left and entering Ornithology.
SECURE ONLINE ORDERING with Free second class postage on all UK domestic orders 
Books to Sell?
We buy extensively at auction to ensure we always have a wide ranging and interesting stock. We also buy selectively from private collections.

If you have books to sell please contact us by email ([email protected]) telephone or post.
Local Interest :
For a selection of local activities, places to stay and places of Interest please clck on Links at the foot of this page.